Listed in Textile, Yarn & Fabrics
36, Rajbir Marg, Model Town, Patiala, Punjab - 147001
+91-9814806299
---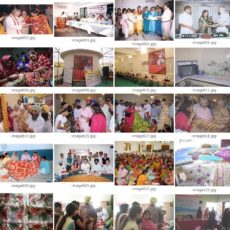 THE PATIALA HANDICRAFT WORKSHOP CO-OP.IND. SOCIETY LTD(WSIC)
Ms.REKHA MANN
36, Rajbir Marg, Model Town,
Patiala 147001, Punjab, North
Phone :- 9814806299
website url :- www.phulkariindia.com
Email – rekhamann@gmail.com
TPH WCIS Ltd. operating from 23-09-1997. The Registered office at 36 Raghubir Marg Model Town N.P. Station, Patiala(Pb.) It is a society which works for the empowerment of women and also for the revival of the languishing art of Punjab-Phulkari. Society aims at making rural women independent by creating craft centers. Women that are enrolled by the society are taught several stitched and handloom work before being asked to undertake embroidery and stitching work for the society.
The society also offers courses to women of the weaker section and has trained more than 10,000 women, not only in Phulkari, but other vocations as well. At the training centers, women are not only trained to work but are made aware of their rights and are taught marketing skills.
The Patiala Handicrafts workshop Co-operative industrial society was founded in 1997 with the intent to provide training in the rural areas of the Patiala district. With the motto 'Product and Earn while learn' their overall strategy is to maintain the present Phulkari surveys and market survey in the local market and to realize business growth expansion into international market. The society has conducted numerous surveys and considerable amount of Phulkari research in the rural areas bordering Patiala City.
We have provided training in Phulkari craft & dress designing & embroidery to 8000 girls from different village in the cluster so far and continues to train 50 artisans in each class. They have also been successful in creating self help groups within the cluster.
The core activities of the society deals with upgrading the technical skills and design abilities of the artisans by conducting workshops and training programs. By working with the traditional crafts of Phulkari and making commercial viable products, the idea is to create a demand in national and international markets.
The society activities aims to build self reliance among the women to push them to setup their own enterprise eventually and become self employed.
About 880 Phulkari artisans are a part of this cluster. At least 500 workers are depending on full and part time basis upon this industry. The workers are mainly from the local community. Presently, cluster is mainly controlled by the big traders who are engaged in field of Phulkari and operates from Patiala, Rajpura, Chandigarh, etc.